The new, all-singing, all-dancing edition of FolkWales Online Magazine has now been published, and we're pretty excited about it.
From now on we will not be updating this page, but you can see all the new CD reviews in the new Online Magazine 'Mick's Picks' page.. Follow the link!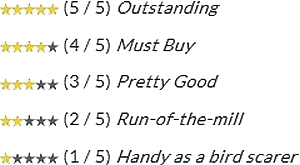 NEW
DEREK GIFFORD
Songs From The Past... Into The Future

WildGoose Studios WGS412CD

This is the seventh album from the popular folk club and festival singer and member of the shanty group Three Sheets To The Wind, who has been performing for 35 years. A former teacher now retired, Derek spends his time performing and conducting workshops, where he cajoles audiences into singing in glorious harmony.

Derek first came across folk music in the vibrant Birmingham scene in the late 1960s. He moved to Lancashire in 1970, and in 1987 he started composing melodies to poems written by Keith Scowcroft, culminating in the well-known countrywide folk movement anthem 'When All Men Sing'. The title is illustrated by a painting of an ancient rustic windmill, where a modern wind turbine looms on the horizon; He allows himself to be a mirror, reflecting the topical songs created by writers of the day, and the traditional ballads 'Dives And Lazarus' and 'The Bold Fisherman' shows his love for folk song. The tracks are augmented by Keith Kendrick on concertinas and vocals, the lovely Gill Redmond on 'cello, Paul Sartin on fiddle and oboe and Anna Shannon on shruti box and vocals; Tom and Barbara Brown, Derek's wife Janet Hale and producer/owner of Wildgoose Studios Doug Bailey provided the chorus. Janet also took the photograph on the cover sleeve.

Derek is a keen conservationist, and he selects an array of writers' fare from Richard Grainger's environmental 'Land And Sea'; Brendan Graham's immigrant story, 'Ellis Island'; the late Rod Shearman's save-the-planet warning, 'Do You Remember?; Alan Bell's account of the 2007 Chinese labourers' disaster in Morecambe Bay, 'The Cocklers' Song'; to an early Pete Coe composition about his home town of Northwich, 'Farewell To The Brine'; a Steve Ritchie of the lamented Canadian band Tanglefoot song, 'For The Day'; the prolific writer Bob Watson's fine account about the North-eastern Atlantic whalers, 'Nantucket Sleighride'; and 'Early One Evening', Miles Wooton's hoary but hilarious parody about the demise of the traditional pub - and, as Derek says, there are still a few horrendous trendy establishments like that around. He ends with 'Coming In Further', Southampton's Fo'c'sle Folk Club resident Brian Hooper's wry, funny message about increased global warming.
Mick Tems

NEW
BELLOWHEAD
Pandemonium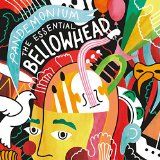 NAVIGATOR093P

Wipe away a tear, for soon they will be gone. That fantastic juggernaut Bellowhead, with singer/fiddler Jon Boden leading the 10 musicians on a sheer heady romp of glorious careering folk music, the sold-out standing-room-only gigs, the mind-boggling arrangements, the artful creativity, the ultimate power and energy - and by way of thanking the hordes of admiring fans, the band have released this compilation album. It was John's decision to step down as lead singer that led Bellowhead to think about disbanding; however, there are a couple of lengthy tours and a shedload excitement to go until the band calls it a day.

The follow-up title is "The Essential Bellowhead", and it gathers together the cream of five albums and one EP. The album comprises a solid package of five raucous shanties and a trio of maritime-influenced songs, but the band refuse to conform to labels; more's to the point, they transform into a brilliant genre-defying 11-piece orchestra. 'Roll Alabama' is a classic example of breathtaking ingenuity and 'Whiskey Is The Life Of Man' is one holy hell of a salty worksong, while 'Fakenham Fair' wins hands down in the shimmering beauty stakes and 'London Town' is a swaggering, sassy riot with stomping banjo, melodeon, 'cello, fiddles, horns and Pete Flood's adventurous percussion all queuing up for more. All those tracks to treasure... Bellowhead have certainly gone out on an amazing high.
Mick Tems

NEW
JOHN ROBERTS & DEBRA COWAN
Ballads Long & Short



Golden Hind Music GHM-111CD
This is a really delightful little album, and the reviewers are already singing John and Deb's praises on their first recording. If you aren't familiar with US-based performers, here's the low-down: British expatriate John, who plays anglo-concertina and banjo, emigrated to Cornell University in Ithaca, New York State, to study graduate level psychology. He now lives in Schenectady in the same state, where he owns the Golden Hind label. John teamed up with another Englishman, Dr Tony Barrand, retired Professor Emeritus of Anthropology who lectured at Boston University; they formed a folk duo as Cornell University students, and - as well John's solo work - have been singing ever since. Deb left her job as a California middle-school maths teacher to pursue a career as a folk singer; she moved to Edinburgh for six months, where she held the Monday night residency at Sandy Bell's, the mecca of folk music. She is now based in the Massachusetts town of Shrewsbury, and has recorded five albums to her credit. A debate over car-sharing to Chicago led to John and Deb joining forces and touring many times all over the US, with one successful trip to the United Kingdom.

Both John and Deb share an endearing and lasting love of folk music, especially those songs that have amazing and inspiring choruses behind them. They offer a tempting 14-track basket of traditional and written songs and ballads - mainly from England, where John used to live and where Deb bases her tours, but spiced with Scottish, Canadian, Australian and Appalachian material as well. They sail through the classic Scottish border ballad 'Twa Corbies', the rare The Prince Edward Island carouser 'Drive Dull Care Away', the hunt-supper favourite 'The Cornstalk', which John first heard from the singing of Derek Elliott of Barnsley, and the enigmatic and stirring shanty 'Bold Riley', which Bert Lloyd claimed to have collected from Bristol seamen. Debra's strong, alluring voice comes into its own on the beautiful Norfolk ballad 'Fair Annie', learned from the late Peter Bellamy and which exists in many versions scattered far and wide, including Scotland, Sweden and Denmark - in fact, Marie de France retold the Fair Annie story in her Lai de Fresne, probably written around 1194. All eyes are on Deb as she recounts the tale in this fine track, which lasts for more than eight minutes; Californian Bill Cooley, the "guitarists' guitarist" who has been a member of Kathy Mattea's Nashville band for 20 years, adds his solo acoustic instrument for a real touch of quality accompaniment.

Two written songs from this side of the Atlantic must be worth a mention: John Conolly (who wrote 'Fiddler's Green') and Bill Meek composed 'The Broadside Man', which gave John and Deb the title for this album as well as a fine chorus - and Chris Sugden, alias Sid Kipper, thought up the artful 'Combing The Mane,' an unlikely pirates' tale coupled with a visit to the barber's shop. The Tennessee ballad 'Gypsum Davy', which tells of a lady absconding with a gypsy, is a variant of many tales on both sides of the Atlantic. John and Deb sing the fine Northumberland masterpiece 'Fortune Turns The Wheel' in loving memory of Louis/Louisa Jo Killen, with whom they shared many years of friendship and who learned it from Alan Rogerson in the Cheviot Hills. There are so many great songs, passed on by a vast generation of singers, which are all packed together on this fertile hunting ground. Drink deep!
Mick Tems

BARRULE
Mannanan's Cloak



Wardfell Records EOTR04

Barrule OK! This rip-roaring second album is dedicated to Mannanan MacLir, celtic sea god and protector of The Isle Of Man, whose fortress is the Barrule mountain. Legends tell that if he spies invaders, he will draw his cloak of mist about the island to conceal it - but if any ships reach the shore, he will transform into a wheel of fire and come hurtling down South Barrule to send them packing. The Manx-based trio consists of accordion super-meister Jamie Smith, South Wales-born but with a passionate love for Manx music; bouzouki-mandolin player Adam Rhodes, brought up in England, emigrated to the Isle Of Man at the age of eight and now living in Glasgow; and outstanding fiddler Tomàs Callister, who is only 19 but is establishing himself as one of the best Manx musicians there is.

Jamie is also the powerful engine and the writing inspiration behind Jamie Smith's Mabon, and a member of the scintillating South Wales trio Alaw, while Adam plays with Mabon and Manx band King Chiaullee. Tom is a familiar face in Manx circles; one of the Manx group The Reeling Stones, he has spent the past year in Benbecula in the Outer Hebrides studying traditional music. With such impeccable pedigrees, something just had to ignite; their debut album smacked of all good things to come, but Mannanan's Cloak really is the business, the veritable couilles du chien. Barrule charge into the six-minute opening track of ecstatic virtuoso jigs-and-reels playing, dubbed 'The Wheel Of Fire' - remember the legend? They take no prisoners as they join with singer Paul McKenna in 'The King Of The Sea', which celebrates the Manx herring fishermen; 'Kinnoull', composed by Manx flautist Peddyr Cubberley, is starkly beautiful in its magnificence.

Recorded in December in the historic St. Bridget's Chapel in the Nunnery grounds in Douglas, with producer Andy Seward at the helm, the album takes Barrule's emphatic sound to the next level, with great playing from a support cast that boasts Calum Stewart on uilleann pipes, Dylan Fowler on lap steel, Tad Sargent on bodhrán, and regular collaborator David Kilgallon on piano.

The harsh, lovely voice of Gregory Joughin (artist designer of the Barrule logo and father of Grainne Joughin, Jamie's fiddle-playing wife and fabulous Manx dancer) rings out clearly in 'Yn Ven-Ainshter Dewil' (The Cruel Mistress), 'Fir-Hammag Yioogh' (The High-Net Individuals', a protest about the new greedy rich lording it over the islanders), and 'Iilliam Boght', about a murderous casanova, shown his come-uppance by his seventh would-be victim. Gregory is the unofficial 'fourth Barrule'; I'm wearing one of his Cwlwm Celtaidd design t-shirts as I write!

'The Laxey Reels', dedicated to the famous Laxey Wheel, largest in the world, is a glittering showcase for Tom's and Jamie's prolific composing, and it brings the album to a perfect end. The distinctive sound flits to Ireland ('To Dingle With Love') but the whole basis is proud and powerful Manx tradition. Mannanan must be dancing with joy...

THE FOXGLOVE TRIO
These Gathered Branches


FGXCD02
The Hertfordshire-based Foxglove Trio are currently one of my favourite bands; I love them for their sheer enterprising musicianship, their daring, audacious arrangements, their fabulous harmonies and their stunning Welsh repertoire, which raises the profile of this rich celtic tradition considerably. Ffion Mair, who comes from Mid-Wales, is the lead voice, and she carries the switchback melodies impeccably; Swansea-born 'cellist and guitarist Cathy Mason is employed as Assistant Musical Director at Lord Wandsworth College; and melodeonist/'cello player Patrick Dean comes from Wakefield, Yorkshire, plays for several ceilidh bands and also accompanies Kerry Fletcher's Eurodance workshops. The Foxgloves mix a tantalising programme of English and Welsh tunes and songs into this, their debut album; they released a five-track EP, Like Diamond Glances, on March 1, 2013, which garnered some ecstatic compliments, but These Gathered Branches really are the full-blown bees' knees.
The Foxgloves offer up 12 fine tracks from Welsh and English tradition, zinged up with a battery of contemporary writers. Mid-Wales fiddler, composer and singer Anna Esslemont, of the late lamented band Uiscedwr, hits the nail on the head with the opening track 'Mr And Mrs', about the emotional reunion of a child with her family after a long period of estrangement; and Patrick and Foxgloves make a deft job of arranging 'The Jolly Pinder Of Wakefield' - a pinder was a medieval gamekeeper who met his match with Robin Hood at a site where, The Foxgloves say, is Pinderfields Hospital in Patrick's home city. But my favourite song is 'Selar Hill', written by Huw Pudner (organiser of the Valley Folk Club) and Chris Hastings, which laments the loss of acres of beauty near Cwmgwrach in the Neath Valley, destroyed by opencast mining. The Trio have added onto the Pudner/Hastings lyrics translated fragments from the R Williams Parry poem, 'Y Llwynog' (The Fox); together, it makes a very poignant and hard-hitting statement.
Ffion wraps a melody from Meredydd Evans, who died earlier this year, around a Harri Webb poem and three additional verses she wrote to create 'Colli Llanwddyn', a damning protest against the British Government's policy of drowning Welsh villages, with their vital Welsh, culture, tradition and language, to provide water for English cities. Llanwddyn was drowned at the end of the 19th century by the rising waters of Llyn Efyrnwy reservoir; this terrible policy was committed in the 1960s, when Liverpool Corporation obtained an Act Of Parliament to drown the Tryweryn valley and the last Welsh monoglot village, Capel Celyn. Of the 36 Welsh MPs, 35 voted against it; but the Act was passed and Capel Celyn was drowned. Patrick and Cathy provide superb 'cello accompaniment to enhance the anger and sorrow conveyed in the lyrics; it really is an eye-opener.
In contrast, Cathy and The Foxgloves make a beautiful arrangement of 'Stars And Bells', a shimmering melange of 'Oh How Lovely Is The Evening' and 'Star Star', written by Glen Hansard (of the smash-hit made-in-Dublin film Once). I urge you to buy These Gathered Branches; you won't be disappointed!

OLION BYW
Mudo / Migrating


OBCD02
No sooner had Olion Byw's promising debut CD stopped generating admiring compliments than the duo announced that their second album is about to be released; and for anyone who thought that Dan Lawrence and Lucy Rivers had made a pretty impressive start, this one even tops Hen Bethau Newydd. Dan and Lucy still maintain their repertoire of tried and trusted songs and tunes from the Welsh tradition, but this time they throw into the melting pot several experimental, mouth-watering morsels to savour. Olion Byw translates as Living Traces, and this couple are actually mining the history, the motherlode of Welsh culture. With Lucy on soulful, fine fiddle and Dan on adventurous, questing guitar and bright mandolin, those traces are healthily blossoming.
The sleeve notes say that migration is a recurring theme in the folk songs of many cultures, and it's also true of Wales; whether it's a move for love, heartbreak, money, war or merely to see the world, these songs hold a resonance. Dylan Fowler expertly produces the album from his delightful wooden Stwdio Felin Fach and plays some sparse, stunning pedal steel on the opening track, 'Llongau Caernarfon', and Lucy's clear voice rings out appealingly through the echoes. Calan's Beth Williams-Jones clog-steps smartly through the well-known 'Tŷ Coch Caerdydd', but Lucy rings the changes with her own memorable tune 'Y Mynydd Du', which takes The Black Mountain as its inspiration and deserves to be played loud and often.
Dylan (tabwrdd) and Mark O'Connor (cajon and percussion) skillfully augment the background, but Lucy and Dan shine through with a highly original 'Bugeilio'r Gwenith Gwyn' mixed with the Iolo Jones tune 'Jigolo', the graceful Breton An Dro, the 11/8 brilliance of Pete Stacey's 'Taith Madog' and the haunting beauty of 'Gwêl Yr Adeilad' – definitely a CD to keep and treasure.

OYSTERBAND
Diamonds On The Water


Navigator 087P
You've got to hand it to Oysterband! John Jones and his other magnificent musicians have been churning out album after cracking album for nigh on 40 years and constantly playing, incessantly touring, always picking up new audiences and ideas. This is their first 'solo' album for seven years; the departure of Ray 'Chopper' Cooper to pursue a solo career meant slight adjustments to the line-up, with long-time producer Al Scott filling in on bass and mandolin. But it did require a brand-new CD, and Diamonds is an absolute corker.
All those decades of gigging have honed the band to a razor-sharp edge, just sheer, solid power. Members contribute to the band's material with a clutch of highly memorable tunes and dazzling words that stick like limpets. They set the scene with the gorgeous opener 'A Clown's Heart', with its anthemic come-all-ye chorus and pinpoint lyrics that every hard-bitten musician with a travelling band will hit home: "All I do is just sing and play; I troubadoured my life away…" He doesn't take lead vocal, but John's fine voice rings out above the exquisite harmony that has become the Oysterband trademark, a proud pinnacle to which all rock bands should aspire.
Hardly have we caught our breath than the Oysters are on to the next track, 'A River Runs', which packs an impressive punch, the pounding bass, drums and chiming guitar providing the backdrop for the life-affirming strong love between a man and a woman. 'Lay Your Dreams Down Gently', 'Spirit Of Dust', Every track is worth its weight in gold.
But while The Oysters put one foot firmly in the rock scene, the other is standing proudly on the rock of folk. You can hear the references time and time again, and it just makes us thankful; for instance, the folkie 'Once I Had A Sweetheart' is a real blues shouter, with John's John's anguished voice complimenting searing guitar, and 'Like A Swimmer In The Ocean' rounds off perfectly and aptly with the coda: "I leave these songs with you." Absolute heaven.

CARREG LAFAR
Y Cadno (EP)


No catalogue number
Carreg Lafar have released this impressive EP, recorded by Dylan Fowler in Stwdio Felin Fach, but it's not on general release; however, you can listen to the three tracks online (https://www.soundcloud.com/carreg-lafar). Paul Cecil captures a beautiful photo of a wild fox on the CD sleeve. If you go to a rare Carreg Lafar gig, maybe one of the band will sell you one – and believe me, it's quite a bargain.
The band explode into the traditional song 'Y Cadno A'r Cardis' (The Fox And The Cardis); Danny Kilbride's urgent guitar drives the narrative and rhythm along, and the band's sound captures the thrilling essence of the influential and revered Breton sonneur Erik Marchand, leading the great Gwerz – more than a quarter of a century have separated the two bands, but Carreg Lafar and Gwerz are linked by the love, knowledge and enthusiasm of proud celtic music. The wonderful, strong voice of Linda Owen Jones sets the narrative, and the swelling instruments of flautist James Rourke, fiddler Rhian Evan Jones and the pibgorn and pipes of Anton Owen Hicks draw this track to its exciting climax.
The second song, 'Glan Mor Heli' (The Salt Sea Shore) is dreamy and delightful, with Linda harmonising with the instruments; and 'Bwthyn Fy Nain' (My Grandmother's Cottage) is a stark and beautiful Welsh traditional work of art, Danny's solo guitar keeping close empathy with Linda's voice. Please, please see, hear and experience this enterprising band, who are like a breath of fresh air – you won't be disappointed!

BRAGOD
Llatai


BRA003
Llatai translates as a messenger of love, usually as a bird which brings news or encouraging hope to a girl or boy. Bragod are the vivid, startling voice of Mary-Anne Roberts and the hypnotising crwth of Robert Evans; Mary is a vocal artist, storyteller, actress, dancer, founder of the calypso string band Domestic Violins and "a revivalist of Trinidad Carnival archetypes", and Robert teaches crwth, fiddle and medieval music theory and performs and lectures internationally. Robert has studied the impenetrable manuscript of Robert ap Huw, which dates from 1613; both he and Mary-Anne have been touring a presentation called Birds/Adar, and Llatai, which marks the 400th anniversary of Ap Huw's work, is a recording of three tracks from the shows.
Ap Huw's manuscript contains music from the 14th to 17th centuries which is totally different from folk or classical music. The 14th century poet Dafydd Am Gwilym wrote 'Yr Wylan' ('The Seagull', which Robert tunes his crwth to Kras Gowair, "the hoarse tuning") and 'Offeren y Llwyn' ('The Woodland Mass', where the crwth is tuned to Bragod Gowair, "the mingled tuning"), but the anonymous literary poem 'Ymddiddan Arthur A'r Eryr' ('Arthur's Talk With The Eagle') takes up more than a half-hour; the crwth is tuned to Go Gowair, "the sharp tuning". To the modern listener, Ap Huw's manuscript is alien and unnerving; medieval music, in fact crwth music which has come down for 400 years, was entirely different to a vertiginous degree. Mary-Anne, as the eagle, breaks out into a mocking, cackling laugh which makes Arthur the butt of running jokes.
It's a challenging trio of poems and melodies, and it wouldn't be advisable to give it to Grandma for a birthday gift – but Robert's interpretation of crwth tuning and Mary-Anne's rasping, dreamlike voice (which, Bragod say, models crwth-playing) draws the listener into playing Llatai again and again.

DAN AMOR
Rainhill Trials


Recordiau Cae Gwyn
Dan is a bilingual singer/songwriter and multi-instrumentalist who lives in the village of Penmachno, four miles from Betws-y-Coed in the Snowdonia National Park, and it's his opening track ('Sister Anne') that's attracting all the interest lately. Frank Hennessy has aired the song, which smacks heavily of Paul McCartney at his most whimsical, accompanied by Lennonesque piano and some killer chord sequence. Dan sets the scene for the whole album by having his voice multi-tracked over and over to produce amazing harmonies. He says 'Sister Anne' is "about a nunnery, an alcoholic nun, cats and the seaside" - he writes songs of psychedelic wide-eyed innocence, just like the well-loved Syd Barrett, with traces of Donovan and Harry Nilsson combined, not wallowing in the sixties but writing for the 21st century. He skips from Welsh to English, quiet folk songs to stomping indie-rock, and he takes his influences from the land and as well as from the sea - 'Brenhines Y Tonnau' ('Queen Of The Waves'), 'Springtide' and the excellent 'Landlubber' come to prominence. Mind you, Dan has successfully implanted snatches of sea shanties and frenetic fuzz guitar of 'Dusk Bird' all together; that's just the kind of enigmatic musician he is.
All too soon it's the last track, and Dan reverts to acoustic guitar for 'Y Ci' ('The Dog'). Dan's dreamy voices wash over each other like endless waves, making it a perfect end to the album - but hold on. There's a mystery 'hidden' song, which I think is 'Grey Truth' - and a very fine song it is. But there's no information about it, just as Dan keeps any information about himself tightly wrapped. But that's the kind of guy he is...

THE JAKE LEG JUG BAND
Next Stop!


Fellside LACD330
Shades of Bonnie and Clyde, prohibition, the dustbowl, speakeasies, the Roaring Twenties – welcome to middle America! The band was formed in February, 2012, by double-bass player and vocalist Duncan Wilcox, who conceived an entire project of creating country blues, ragtime, gospel and vaudeville songs of the 1920s and 1930s, using instruments and recording equipment true to this period. The album is stuffed with 15 much-loved classics, including the thinly-disguised innuendo of 'Caught Us Doing It', 'Champagne Charlie', 'Your Feet's Too Big', Scott Joplin's 'Maple Leaf Rag', 'My Pencil Won't Write No More' and 'He's In The Jailhouse Now'.
The Fellside company has hatched the Lake label, specialising in jazz, and producer and owner Paul Adams writes a comprehensive account of creating a 1930s 'warm' sound by using a modern microphone built to the same specification of the famous RCA R44 and employing a Universal Audio 610 pre-amp. All in all, it's a totally convincing recording which captures the cutting-edge essence of the young wild America of 90 years ago.
Apart from Duncan, the band consists of Esther Brennan (vocals, washboard and ukulele), Neil Hulse (vocals, guitar and mandolin), Andy Anderson (vocals and banjo) and Purcy Harmonica (vocals, harmonica, saw and percussion). Esther comes into her own on the magnificent Sophie Tucker offering 'One Of These Days' and Memphis Minnie's 'Frisco Town' and the great Bessie Smith's 'Sugar In My Bowl' – how that woman can sing! She pours out her very soul into these songs, wringing the last drops of emotion out of the lyrics, and her performance is truly amazing. The band dig up vivid memories of The Hokum Boys, Big Bill Broonzy, Fats Waller, the great Bo Carter and The Memphis Sheiks, whose choice of 'Jailhouse' lyrics caused quite a stir at that time.

A.L. LLOYD
Turtle Dove


Fellside FECD260
I first witnessed the mesmerising Bert Lloyd in The Valley Folk Club, Pontardawe more than 40 years ago; he created a permanent impression that seared upon my memory, his high tenor vibrato captivated the crowded upstairs room, his lively hands forever gesticulating as he sat backwards on a pub chair. Albert Lancaster Lloyd was born in Wandsworth, London, in 1908 and died a few miles away in Greenwich in 1982; he was sent to Australia as an assisted migrant, worked on various sheep stations in New South Wales where he wrote down the first folk songs he learned, returned in Britain during the Depression of the 1930s, signed up on a Antarctic factory whaling ship, joined the Communist Party, wrote an article called The People's Own Poetry for The Daily Worker in 1937, collaborated with Ralph Vaughan Williams in The Penguin Book Of English Folk Songs collection and was a director of Topic Records from 1950 until his death. He recorded 14 solo albums, nine with Ewan McColl, and contributed to many compilations, pamphlets, books and articles.
Subtitled England And Her Traditional Songs Volume 2, this album is the fifth of the Lloyd collection; it centres on the recordings Lloyd made for American Professor Kenneth Goldstein, who was on a mission to "make available to scholars, lecturers and instructors in the fields of folklore, balladry and English literature recordings of the great traditional ballads appropriate in classroom and lecture work." A deal was set up, whereby the Workers' Music Association (of which Topic was still a part) provided the recordings – and the Fellside selection of 17 folk songs, from 'Whistle, Daughter, Whistle' and 'The Seven Gypsies' through 'Reynardine' to 'Do Me Ama' and 'Greenland Bound', represents the best of them.
Lloyd always provided interesting observations in the song notes, but Fellside owner Paul Adams says: "He gives no indication as to the sources or any reworking he has done on them." Shades of Iolo Morgannwg and the rewriting of folk tradition… but considering his lifelong work which some will say has enhanced folk music, we can salute a veritable giant of folk music, both literary and oral - and Paul deserves a medal.

AMY GODDARD
Burn & Glow


(No catalogue number)
Amy was born in the South Wales valleys, in the Treharris area; she's now happily married and her base is Portsmouth, where she writes songs, plays guitar, sings at local folk clubs, teaches music theory and recorded her debut solo CD, which raises funds for the Sane and Black Dog charities. She played a Llantrisant Folk Club Showcase last summer, and the extra bonus was cracking guitarist Jonathan Lewis, who expertly accompanied her. It's encouraging to see another writer singing songs on the scene - she had a pretty decent crowd at the Hampshire album launch, who warmed to her and applauded with genuine affection. When the audience likes you, you're halfway there.
Amy has been influenced by country music and in particular the late Californian songwriter and singer John Stewart, contributor to the sixties American folk scene and former member of The Cumberland Three and The Kingston Trio, who wrote The Monkees' number one hit 'Daydream Believer' and his own hit 'Gold'. Amy's penetrating insight and intelligent lyrics forges interesting verses and haunting melodies. 'I Will See' and 'Suzie' are two of her memorable songs; the countrified 'Morning Train' (about her numerous cross-country trips from Cardiff to Portsmouth to see her future husband), and the one she wrote as a tribute to Stewart after his death, 'Lonesome Picker's Last Hurrah', are all crowd-pleasers. However, she could learn to use her light-as-a-feather delicate voice; vocal projection is the all-important skill which musicians like actress Lucy Rivers of Olion Byw and singer-teacher Frankie Armstrong possess and pass on. Lucy, in particular, has the pleasing habit of lobbing her beautiful velvet voice so it lands smack in the laps of the audience.
The production is a little suspect, too; Amy's voice is reverbed to the point where the words become masked and the meaning is lost, which is a shame for such a rewarding writer. I do hope that we'll be hearing Amy again on her second solo album; no doubt a few technical glitches will have been ironed out.

LOUDON WAINWRIGHT III
Haven't Got The Blues (Yet)


Proper Music PRPCD 122P
Good old Loudon; here he is, reaching the age of 67, a Grammy Award-winning American songwriter, folk singer, humorist and actor, and he still messes the minds of his fans by jumping into the opening track, called 'Brand New Dance' - a super-loud rock number with screaming guitars, honking horns, boogie-woogie piano and absolutely manic percussion laced with heavily-reverbed razor-sharp vocals. Loudon has released 25 albums in his long career, but he still comes up with this audacious package, which is an all-time corker.
Loudon is the father of singer-musicians Rufus Wainwright, Martha Wainwright and Lucy Wainwright Roche. He has been divorced twice (once to the late French-Canadian folk musician Kate McGarrigle.) His strained relationship with Rufus and Martha led to a bunch of hard-hitting songs; in fact, Martha even recorded a barbed missive to her father entitled 'Bloody Mother F*cking Asshole' - not a demure lass to mince her words, is Martha.
Loudon shows his roots in the electrifying and quite magnificent 'Harlan County', the banjo and fiddle-led bluegrass coda slowly fading away. All 14 tracks on this album are absolute killers, but there just isn't the room to list them. Personal favourites are 'Harmless', about the heartbreak of the invisible generation; 'I Knew Your Mother', Loudon's penetrating dedication to Rufus and Martha; the biting wit of 'Depression Blues'; the country-flavoured and the switchblade lyrics in 'Man And Dog'; and the ultra-black humour of 'I'll Be Killing You This Christmas' and 'The Morgue'. The amazing fact is Loudon's profligacy with his brilliant material; he really is a one-man songwriting industry. He did go through a wave of deep depression when his mother died in 1997, fearing he could never write another song; very thankfully, that has not happened, and his repertoire is graced with events from that period.

LYNNE HERAUD & PAT TURNER
Far Distant Stars


WildGoose Studios WGS404CD
I could listen to Lynne and Pat's shimmering, fabulous harmonies, their ear-bending repertoire and their lovely smutty humour at any time. They're usually lumped into the traditional-womens'-duo pigeonhole, but of the 15 tracks on this album, only four songs are of the same category; interesting little-known versions of two trad chestnuts, 'Bold Grenadier' and 'Sheep Crook And Black Dog', and the 19th-century ballad 'Poor Murdered Woman' is suddenly and amazingly brought to life by multi-tracked four-part voices - the feeling is like being knocked out by a velvet glove.
Lynne writes topical, straight-to-the-point, funny songs, with a whiff of music-hall. She bares her tortured soul with 'Stress Incontinence', the recurring problem which affects women of a certain age, and mocks the lace-curtain brigade with 'Secrets'. Meanwhile, Pat zooms in on supermarket sex with 'Trolley Dating' and composes a touching tribute in 'Song For Tom', in memory of Lynne's youngest son. They both salute contemporaneous writers with a trio of strong songs; the late Graeme Miles' 'How The Cold Winds Do Blow', based on a true story, the 1970s rock band Rare Bird's 'Sympathy', which is still as relevant for its message today, and 'Iron Angels', Paul Davenport's haunting lullaby, inspired by Anthony Gormley's Angel Of The North.
Pat's startling and deliciously complicated alto harmony really complements Lynne's soprano; it really is a very rare, unique sound. The highlight is the duo's interpretation of Anne Lister's desolate, gossamer-winged and extremely beautiful song 'Moth'; Anne, who lives with her actor husband Steve in the outskirts of Abergavenny, writes and sings exquisite story-songs which, in an ideal world, should put her in the Beyond The Border permanent guestlist. Her stunning composition, 'Icarus', had artists great and small queuing up to record it after Martin Simpson championed it - 'Moth' languished in its shadows, but it's still a brilliant song, and it's just a thing to top this cracking album.

SIMON MAYOR
The Art Of Mandolin


Acoustics Records CDACS 065
Absolutely wonderful! Simon charts the fascinating history of the mandolin family, which originated in the Mediterranean and in North Africa, and goes on to show what an incredibly versatile instrument the tiny plucked eight-stringer is. He is accompanied by long-time partner Hilary James, who plays guitar, mandobass (which has to be seen to be believed) and double bass; this album transcends from finest folk to pure shivery-tingly classical, and you can just imagine that impish grin on Hilary's face.
The listener is taken on a whirlwind ride, from the first shower of notes cascading from Simon's little instrument in 'Bolero', past Debussy's 'The Girl With The Flaxen Hair' to Simon's 'Fantasia On The Yorkshire Anthem' ('On Ilkley Moor Baht 'At' has a fascinating history; it was originally composed, under the name 'Cranbrook', for the Christmas carol 'While Shepherds Watched Their Flocks By Night', but the carol tune has been lost and only the Yorkshire music-hall song remains.)
The Provencal children's song 'Brezairola' is breathtakingly beautiful. There is something exquisitely magical about Simon's mandolin and Hilary's angelic soprano voice; I could listen to this satisfying combination all day long. Alluring pieces of Chopin, Reinhardt, Irish traditional, Purcell and large chunks of Simon's work abound. I play this constantly, but I don't get tired of it; there is so much more to discover.

CHARLIE DORE
Milk Roulette


Black Ink Music BICD8
This is Charlie's eighth album, and what a lovely, beautiful corker it is; the home-grown project was recorded on two microphones with her writer, collaborator and school-friend Julian Littman, and it radiates the peaceful, welcoming warmth that greets visitors with a smile and invites them to stay for a while. It's Charlie's most personal outing for a long time, and the album is chock-full of incisive and intelligent thought-provoking lyrics, with flashes of razor-sharp humour and uplifting melodies to die for. She remembers her ever-optimistic dad, who, when someone thought the milk had gone off, would knock back a bottle to test it, some without success - and he adopted the same cavalier attitude for his women, hence the song and the title track.
Charlie was born in Pinner, Middlesex and followed a successful career as a film, TV and radio actress, a performing singer-songwriter and a producer as well. She's one of Radio Wales Celtic Heartbeat presenter Frank Hennessy's favourites. This CD really is home-grown; Julian is playing guitar, mandolin, dobro, piano and percussion, conjured from a suitcase and housekeys, and Charlie is on Indian harmonium, piano, ukulele and autoharp. Her soft, soulful voice is ever-so-slightly muffly, like wrapping it in a cosy blanket; but that adds to the effect. Reg Meuross and Jess Vincent called in on their way back from a booking to sing fabulous harmonies on 'Best Man For The Job'; and Belinda O'Hooley and Heidi Tidow blend their voices on 'Three A Penny', which laments the way in which free digital downloading has become all the rage and ruined the music business. Charlie, playing the couldn't-care-less computer industry, mocks struggling artists as "knuckle-dragging luddites" in the New World Order, and she drives the message right home with devastating effect. The opening track, 'All These Things', outlines the heartbreak and hope of IVF; 'Firewater' is about falling for a handsome drunk "and not being able to keep up the pace"; 'Stare You Down' is the continuing war between her and the predatory cold-calling salesman; and 'Please Don't Let Me Be Promoted' highlights polite euphemisms for sudden death.
Since I decided to review this album, I can't stop playing it over and over again - it's that heartwarmingly good.

REG MEUROSS
England Green & England Grey


HAT007
Reg is without a doubt one of my favourite songwriters; he elates and moves me, he crafts such perfect songs and composes a plethora of maddening melodies that, try as you might, you can't get them out of your head. Beware earworms! He's also a thoroughly nice and modest guy as well, and his live set is entrancing. Do go and see Reg, and I bet you a pound to a penny that he will sell you this, his newest and best album - I can guarantee that you won't be disappointed.
He has opted for a full band sound this time, and the musicians (who include drummer Roy Dodds, bassist Simon Edwards, keyboards and accordion player Mike Cosgrave and backing vocalist Jess Vincent) explode into 'What Would William Morris Say'. Reg uses persuasive and intelligent words to pit himself against the juggernaut of powerful capitalism; Morris was an Victorian artist, designer and socialist pioneer, and his most famous scence fiction novel, News From Nowhere, told of a socialist who awakes to find himself in a future society based on common ownership and democratic control of the means of production. There is no private property, no big cities, no authority, no monetary system, no divorce, no courts, no prisons and no class systems; this society is able to function because the people find pleasure in nature and pleasure in their work. Morris published News From Nowhere as a direct answer to Looking Backward, a book that warned against the kind of state socialism that Morris hated.
This album is a strong and eloquent protest which studies the fag-end of the bullying, arrogant Government which seized power after the last broken and discredited election, and the emergence of extremist and shadowy right-wing factions, such as UKIP. The title track is an affirmation of Reg's love for his country, which is slowly being eroded away by greed, selfishness and intolerance - and, just for the record, there can be no doubt that people in Wales, Scotland and the North of Ireland are experiencing the same dank smell of injustice, too. Reg highlights the tragedy of dementia in 'Counting My Footsteps To You', scores a knockout chorus punch with 'River, Rail And Road' (which, in an ideal world, would be a Nashville smash-hit), enlists five-star harmony singer Jess in another gob-smacking chorus on 'They Changed Her Mind' and salutes his folk roots in 'Lovesick Johnny', the wonderful Jess well to the fore.
Ever the riveting storyteller, Reg recounts the tale of the Titanic disaster and the lost violin in 'The Band Played Sweet Marie', and marks the centenary of the outbreak of The Great War with 'The Ballad Of Flora Sandes', the only woman, daughter of an Cork Anglican vicar, to fight in "the war to end all wars" - this time in as captain in the Serbian Army. Reg has got the magical knack of researching rare vignettes and bringing them to prominence by crafting a scintillating, memorable song with a champion hook-line to wrap it up. Long may he flourish!

JESS VINCENT
Seesaw Dreams


HAT006
Seems to be a Reg and Jess family industry here! Jess featured as guest vocalist on Reg Meuross's new album, and they both guested as a harmony backing duo on Charlie Dore's latest offering. This one is Jess's solo CD, and she absolutely shines as a lead singer/songwriter; her unique soprano voice contains little-girl-lost traces, and there are brilliant flashes of Kate Bush in there as well. It's soulful, strong and utterly engrossing, and Jess is her own mistress when it comes to song programming. She writes and arranges all her songs, with the exception of the traditional 'Silver Dagger' and three which she co-wrote with Reg - and he not only produces her album and contributes backing vocals and a load of instruments, but releases it on his label as well.
Jess stamps her feel-good personality from the joyous 'Sail Away', the opening track which deserves to be a stonking smash hit, to the last, bleakly beautiful 'I Will Look For You', written with Reg and which brings the album to a perfect end. Acoustic instruments abound, from the gentle plucking of Reg's banjo, past the scintillating sound of Beth Porter's 'cello to Marcel Rose's mandolin and fiddle. Jess duets with herself in a battery of gorgeous, breathtaking high harmonies, and she turns the whole thing into a carnival of the cool, with startling traditional influences spicing it up.
This is a rare, entrancing collection of fine songs which all CD buffs should treasure to the ends of the earth.

JESS WARD
The Mermaid's Lament


Own label
http://www.jessward.bandcamp.com
Jess fascinates me. She comes from Pembrokeshire, that remote and beautiful corner of Dyfed, where her life was influenced by, as she puts it: "crashing waves, rugged cliffs, mirrored pools, twisting oaks, windswept thorn and peeping primrose." After a good few years performing and writing songs with her guitar, she found what she calls "my dream instrument" - the Celtic lever harp. She plays a cherrywood Telor model, made at Telynau Teifi, The Harp Centre of Wales, based in Llandysul; her voice is pure as the Pembrokeshire spring, wild and sparkling, utterly free and untrained, and she fashions beautiful compositions as well.
Recorded by Jens Shroeder at the Dreamworld Studios in Pembrokeshire and produced by the inestimable Ceri Rhys Matthews of scintillating West Wales quartet Fernhill, the album is heavily spiced with that elusive celtic magic. Completely alone with her harp, Jess spins a web of fascinating storytelling, such as 'The Giddy Girl', 'Three Leaves' or the title track; her instrument shimmers alluringly on 'Schottische', 'Tommy Bhetty's Waltz' and 'Tŷ Bach Twt'. In short, it's a lovely little set, redolent of the western sea that shapes the land. Jess: may the horned god Cernunnas smile upon you!

9BACH
Tincian


Real World Records CDRW202
It was Ali Byworth, 9bach drummer and London cabbie, who picked up rock star Peter Gabriel in his taxi and played him a track which the North Wales-based band had just recorded. Gabriel was immediately attracted to the band; and the rest is history. This is 9bach's debut on Peter's Real World label, and entrancing, magnetic vocalist and actress Lisa Jen comes into her own with inspiring writing, spiced with influences of rich Welsh tradition. 9bach generate an immediate, unique sound which is completely unlike no other band - it's stark, it's darkly brooding and it's totally magnificent.
Tician is an old Welsh verb for 'to tinkle' or 'to chink'; the cover shows Lisa Jen, expressionless, with the album's title hung around her neck, like a Welsh Not punishment. Tincian - like the Welsh Not, like quarrymans' terms such as Talcan Mawr and Braich Cafn, words that are just not used any more - conjures up an album's-worth of gaudy, cheap trinkets; on the contrary, 9bach deliver 10 stunning, minimal songs, all played with the utmost verve and hypnotic precision. The opening track, 'Lliwiau' ('Colours'), is Lisa's dreamy, motherlike description of childbirth; her husband, Martin Hoyland, cuts through the chords on his ice guitar, and the whole song comes alive and vibrantly tingling. Harper Carys Swain, her bassist brother Dan, drummer Aly and Mirain Haf Roberts (vocals) contribute bare but highly original musical decorations which enhance Lisa's songs, ranging from the cunning mountain fox, a ruin in Llanddewi Brefi which is crowded with the spirits of passed generations, snatches of Welsh folksong and her researches into Welsh poetry and songs. 'Ffarwel', a striking combination of Lisa's melody and a song by nationally-acclaimed Bethesda bard Ieuan Wyn, about a quarryman leaving the slate industry for the last time, has the massed voices of Côr Penrhyn chanting the title of the track over and over again.
Lisa's compositions focus on her love and fascination of the Welsh tradition, coupled with an urge to write about subjects of vital importance to her. 'Plentyn' (Child) was written during her time in Australia, travelling with The Black Arm Band Company and hearing the terrible stories about the Australian government's policy of separating Aboriginal parents from their children. The Black Arm Band's Lou Bennett and Shellie Morris accompany her, their chirping harmonies masking the sheer horror of the situation which drew Lisa, as a young mother, to tears.
9bach are a highly individual band who are quite capable of striking out on their own road. May they reap recognition in spadefuls.

GREG ROWLANDS
Rollin' The Covers


(Own label: no catalogue number)
One of the dearest delights I cherish about our folk club is the wonderful range of talents which our members generously share their songs. Many are the times when I have sat in this warm, welcoming lounge, with a pint of delicious, satisfying ale just waiting to tantalise my tastebuds, anticipating how many goodies are in store for us and calculating if I can get to the tŷ bach before I miss out on a revered and well-loved musician. Greg is one of those floor singers; as he says in the CD notes: "I absolutely enjoy singing and being with others who sing and who make music." So it should be; one of the enduring strengths of this world-wide home-made organic alternative music industry is its constant desire to learn, session and collaborate with others of a like-minded persuasion. Greg is just one of the crusaders - he doesn't want to be a folk star, but he just wants to sing in the company of other folkies, for charity events and for the cherished social life which it has afforded him and his wife, Lindsay.
Greg is a bit of a sponge when it comes to hearing and remembering songs, and he decided to venture into Shabbey Road Studios in Caerphilly to record this CD because so many people requested one. He conveys the songwriters' art with empathetic understanding and a certain amount of love and respect, from Ewan McColl's lorry drivers' ditty ('Champion At Keeping Them Rolling'), Kevin Boyle ('The Road To Camden Town'), Don Bilston ('The Fireman's Song') and South Wales duo BarlowCree ('Mallt Y Nos'). He even advertises the club's future programme splendidly by doing his version of the Sean Cooney (of the wonderful Young'uns) song 'Love In A Northern Town' and Pete Morton's rousing anthem 'When We Sing Together'.
He interprets one solitary traditional song, the breathtakingly beautiful 19th-century American piece 'Lakes Of Pontchartrain'; but Greg celebrates the songwriting craftsmen, including Colum Sands' 'Rest For A While', Christy Moore's 'The Voyage' and the John Tams masterpiece, 'Snow Falls'. Greg even flies in the face of the critics by recording three hit songs - one Nashville, one John Denver and one Elton John/Bernie Taupin. But his philosophy is: "If it's good, then sing it" - and we have been listening to that reasoning and appreciating him for it.

HECTOR GILCHRIST
Days O' Grace


WildGoose WGS 409 CD
This is a little gem of a recording, and I really urge you to buy it. Christmas is coming (or, in view of the delays involved in publishing FolkWales Online Magazine, how about a nice Easter present?) Hector emigrated from Scotland to England in 1961 to work in further education; in the family farm-holding in Ayrshire in the post-war years, he regularly performed when his parents hosted the weekend break from Glasgow for family and friends, and he sang and played guitar with partner Liz Thompson in the duo Selkie. On this album, Hector expertly fashions a Robert Burns song ('The Gowden Locks O' Anna') and two border ballads 'Lay The Bent Tae The Bonny Broom' and 'The Dowie Dens Of Yarrow'); but he salutes the sheer brilliance of folk songwriting, such as master fiddler Bryan MacNeil's 'The Trysting Fair At Falkirk', also the spot where 'feeing' took place for farm workers seeking new employment, 'Glassmaker's Hand' by the incomparable Colum Sands, or 'The Shian Road' by Ian McCalman, written as a tribute to his father, which Hector first heard from the beautiful singing of Isla St Clair.
Hector's assured, totally controlled voice is just the icing on the cake. An added bonus is the lovely accompaniment of Vicki Swan and Jonny Dyer, while Moira Graig lends her amazing vocals for a plethora of luscious harmonies. Bryan's long-serving ex-partner in Battlefield, Alan Reid, contributes 'Just A Boy'; he says it's about growing old, but Hector says in the notes that it's probably the realisation that women are in control all the time. The CD includes two self-made songs: 'Strong And Faithful', written by Hector and Liz for a special gathering of Clan Maclachlan, of which the Gilchrists are a important part, and 'Lang Road Hame', the lyrics of which the album title takes its name. It's absolutely tremendous, and I guarantee that once you get it home, you'll not be able to take it off again.

ALUN PARRY
Live At 81 Renshaw Street


PARRY004CD
This Liverpudlian singer-songwriter, guitarist, ex-busker, activist and graduate of Liverpool University has just campaigned against Black Friday, the latest ugly form of greedy capitalism adopted from the champagne millionaires who control Wall Street; as an alternative, he wants to do away with this awful selfishness and create Red Friday, which promotes the values of love, community and togetherness, instead. As his favourite hero, Tony Benn, said: "Music is the international language of the human race."
If you weren't aware of Alun, he is celebrated in his own city; The Liverpool Echo named him as one of 30 personalities that make Liverpool so great, and nominated his latest CD, When The Sunlight Shines, as album of the year. Local media named him as Merseyside's number one busker, and the BBC's Radio 4 picked him to introduce the grassroots music programme to introduce Liverpool's European Capital Of Culture celebrations.
This album places Alun absolutely solo in one of the Liverpool hotbeds of live music, and it's a brilliant showcase for his must-hear performances. His act is mesmeric and very appealing, and his heartwarming lyrics and maddeningly singable choruses just overflow. Hear the audience sing on the opening track, '1,200 Miles', growing to an absolute tidal wave on 'The Limerick Soviet' and 'I Want Rosa To Stay', the tale of fascist horror and massed genocide by the Chilean army commanded by General Pinochet, a murderer so admired by Margaret Thatcher. Alun has been carrying Woody Guthrie's torch for some time, and he turns 'Woody's Song' into an inspiring and proud anthem. Live At 81 Renshaw Street is a triumph for Alun; let's hope it proudly promotes his name so more audiences can revel in the belting gigs which he generates.

ANNA SHANNON
A Celebration Of Old England


WildGoose WGS 408 CD
I first encountered Anna last year at Whitby Folk Week, where she performed an absolute pearler of a set; the crowd warmed to her winning smile, her stunning voice and her striking songwriting craft, while her imaginative guitar style just rippled through her repertoire. Full marks to Doug Bailey for letting her run loose on this latest batch of extremely pleasing material; hailing from the North Yorkshire National Park, Anna weaves homespun and organic compositions that vividly colour the country culture. An accomplished multi-instrumentalist, she also plays fiddle, oboe, soprano sax, recorders, chanter, shruti, bowed psaltry and percussion. Her discography brings to light several albums filled with her projects that must take some listening.
She draws the listener in with her well-chosen songs; 'Birthing The Plough' is about the travelling stallion business, where mares would be brought for servicing and the handler housed in a cottage or a barn before moving on to the next town; 'Hereandgonagen' paints the austere Cromwell era when song, dance and music was punishable by gaol or death; 'The Ways Of The Hunting' describes the yawning gap between the country culture and Anna's horror at blood sports in general; and 'The Travellers' Ways', where the gorgios' myths and lies about gypsies stealing children proved exactly the opposite.
Anna writes prolifically, intensely and so lovingly about the North York moors and the rural way of life that you can't help to be transported among the windswept hills and dales.

ASLEEP AT THE WHEEL/VARIOUS ARTISTS
Still The King


Bismeaux Records
Bob Wills And His Texas Playboys performed that delightful hybrid of jazz and country music called Western Swing for thousands of shows across the USA for six decades, including the late 1930s and the early 1940s; widely considered "The King Of Western Swing", he became the first man to be inducted into The Country Music Hall Of Fame and The Rock & Roll Hall Of Fame as well. Other Hall Of Fames to honour his name included The Nashville Writers and The National Fiddler.
Nine-times Grammy Award winners Ray Benson and Asleep At The Wheel salute Wills, who was born in 1905 and died in 1975. They gathered together many star names and play with them on these 22 tracks, and each one is a gem. Former Texas Playboys Leon Rausch, aged 86, and 92-year-old Billy Briggs have a track each, and this time Leon sings The Texas Playboy Theme, while Billy partners guitar ace Tommy Emmanuel. Artists like Lyle Lovett, Merle Haggard, Willie Nelson, The Old Crow Medicine Show, Pokey LaFarge and Carrie Rodriguez queue up to sing and play; all the old favourites are there, and musicians young and old make the familiar, well-loved tunes really stand out.
Every one's a winner. One of the highest points is The Avett Brothers' brilliant interpretation of 'The Girl I Left Behind Me', which countless musicians know on this side of The Pond as a barn dance tune; but The Brothers apply their incomparable magic to make it really rock. Magnificent!

STEVE ASHLEY
This Little Game


Market Square MSMCD168
Could it be at least seven years since Steve Ashley, leading songwriter and significant role-player in the development of British folk-rock, recorded his last album? Seven years is a very long time in British politics; now we have an uncaring right-wing regime, which squeezes the poor and vulnerable, gets into bed with big-business corporations and tightens surveillance on its own citizens, ruling the roost. As he says in the sleeve notes: "Much has changed since then. I'm a pensioner now and times are harder than they were."
Steve won many admirers in reshaping contemporary folk in the 1970s, going on to be lead singer in Ashley Hutchings' first Albion Country Band and recording in his own right the seminal Stroll On and its follow-up Speedy Return. He released a string of albums with the late and lamented arranger Robert Kirby, ending with Time and Tide for the Topic label; but now he has down-sized to his beloved Guild guitar and struck out alone. This stripped-back set, with the sharply-honed lyrics and the catchy, hypnotic melodies laid completely bare, is surely his best work yet.
Steve's incisive, no-holds-barred poetic writing and mesmerising performing can be compared to an artist who paints a brilliant portrait, using words and rhyming phrases instead of brushes and oils. All the songs are new, apart from 'Rainsong', the rewritten B-side of an unissued 1968 single by Tinderbox, another of Steve's short-lived collaborations, this time with Dave Menday. On 'Rainsong', Steve creates a vivid, imaginative image of glistening city streets during a heavy shower and the desolation of two lovers' parting of the ways.
Just now, he concentrates on growing older and the unsure paths, the desperate loneliness, the endless questioning which death, with its totally random unfair lottery, will bring. 'Here's To All The Babies' is an upbeat, positive statement, and 'Playground Days' explores the memories of childhood; even so, the theme of mortality is never far away. 'Just Like The Leaves' is Steve at his strongest, reporting on a bewildering and unexplained funeral for a friend who had passed on too early; Steve's comment on life - "We play this little game to lose or win" - is the title of this album. 'The Last Deeds Of Love' is heart-breaking and agonising; and I want the closing track, 'All Will Be Clear', to be played at my funeral - it puts this little game in a precise, intelligent nutshell.
This is a lovely, startling, rewarding album; 'People In Love' campaigns for ordinary folk to live together, be they man and man, woman and woman, black and white, in the sort of gentle tone that makes Nigel Farage spit furious blood. 'That's Why' is the definitive anti-war song; and 'Be True To You' is a spirited message of hope to all jaded musicians. I have total respect for Steve; long may his pen and his personality continue to flourish.

A FANFARE OF STRUMPETS
Truly Strumptious


No catalogue number
When one of A Fanfare Of Strumpets shimmies up and presents me with this sizzling, smoking debut of an album - well, I might have known that this was going to be a fabulous night! Helen Vincent, Celia Webb, Blanche Rowen and Sue Ansell - from left to right on the cover - are four stunning red-dressed Cardiff-based acapella singers, trading in absolutely fabulous harmonies, who vertiginously jump from Andy Warhol New York pop and North-Eastern mining tradition to medieval French, Basque dance, African song, The Watersons, Oysterband and Eliza Carthy. Enter at your peril - audiences of a complacent easy-listening disposition had better beware!
The Strumpets' taste and their sharp ears are nothing short of meticulous. They choose a programme that triumphs all the time and challenges the listeners' grey matter. For starters, Mo Tucker from The Velvet Underground pens 'I'm Sticking With You', a deceptively simple waltzing love song and one of Helen's six delightfully complicated arrangements on the album. 'Spoiled Chef' Matt Farley contributes an audacious 'A Chef's Love Song', where the lover declares his (or her) passion by constantly shoving food down her (or his) throat. 'Dream A Little Dream Of Me' sends fond memories back to the Thirties and the Mamas and Papas revival. Mick Ryan's 'The Widow's Promise' is an audacious story and a good old belly-laugh.
In contrast, 'Sorry The Day I Was Married' contains absolute shedfuls of four-part punch, 'Belle Qui Tiens Ma Vie' is magnificently, starkly beautiful and 'Rise Above The Tide Of Life' bubbles over with happy, smiling optimism. If I had to choose which six CDs I would take on a long road trip, this would win hands down!

NATH TREVETT
Cariad Neu Ddicter


Tryfan CD492
Nath won the musician of the year competition at last year's National Eisteddfod in Llanelli; right now, the public is just waking up to what a significant guitarist they have in their midst. But Nath pulls no punches; record buyers will have to work hard to savour this emerging artist and his debut solo album on the Tryfan label, part of the Sain family, the title of which translates as Love Or Anger. Frank Hennessy, presenter of Radio Wales' folk show Celtic Heartbeat, is a fan of his, and he describes Nath's arrangements as 'dangerous' - and so they should be.
Nath is a lutenist and a Quaker as well; he arranges Welsh folk songs, religious songs, songs in other languages and sometimes instrumentals. He is a fluent Welsh-speaker, which is all the more remarkable for someone who was born in 1986 in England - the city of Bristol, to be precise. When he was four years old, his parents moved to Llantrisant; he began to learn the guitar when he was seven, and his interest in folk music started to grow when he was a teenager.
He studied at the Royal Welsh College of Music and Drama in Cardiff, where he also learned to play the lute alongside his principal study, the classical guitar. Before he graduated, he submitted a portfolio of his own folk arrangements of tunes, which ranged from Welsh, Scottish and Irish, in place of a dissertation. Master guitarists such as Martin Simpson, Mark Knopfler, Richard Thompson, Dick Gaughan, Davy Graham and Bert Jansch are his greatest influences; since his college days, Nath has been arranging different styles of folk music, but he has focussed mainly on Welsh material as well as Gaelic and German songs. His voice has the potential to develop; all he needs is the confidence which constant performing can bring.
A melange of John Dowland's stately 'Preludium', a 15-minute 'Stori' and 'Bugeilio'r Gwenith Gwyn' herald the album; the sad story of Wil Hopcyn and Ann Thomas is embellished by Nath's imaginative arrangements. 'Y March Glas' trips gaily along, and 'Marwnad Yr Ehedydd' - Elegy for the Skylark - is beautiful in its starkness. A successful recording of the hymn tune 'Aberystwyth' and the Irish song 'Mo Ghile Mear' only go to show Nath's versatility; he sings the song in Irish Gaelic, too. 'Nyth Y Gwcw' is a joy to listen to; the same repetitive, hypnotic melody keeps repeating, with the angry guitar licks in the foreground. 'Cân Felan Pryder' matches Nath's snarling voice and his razor-sharp blues instrument.
Nath speaks openly about his Asperger Syndrome; a portion of the profit from the sale of the CD will be donated to the Asperger Syndrome Foundation (Registered Charity Number 1090785), www.aspergerfoundation.org.uk.

JOE STEAD
World Peace Through Song


(No catalogue Number)
You've got to admire Joe Stead for his sheer pluck, showmanship and brilliant ingenuity by putting himself as the only World Peace Through Song candidate in the Calder Valley constituency in the May General Election, labelling himself The Singing Politician - and here is the 11-track CD to prove it. The logistics of actually recording and releasing a CD when the PM decides to go to the people are pretty demanding, albeit nigh on impossible; therefore, the album is a compilation of Joe's past albums - Miles From Halifax (1998), Extravagant Schemes (1996) and Hearts On Fire (1993), with snatches from the latest KM album, Kimber's Men In Port. Formerly a staunch Labour man, Joe registered his outrage and disgust at the unholy Bush/Blair alliance which led to the invasion of Iraq, calling it in his election leaflet "an abominable war crime manufactured by both Bush and Blair that has unleashed the understandable hatred of the west by many people of the Muslim faith. Blair should be tried as a war criminal, Bush should be sent to an asylum." The only way forward, says Joe, is to communicate friendship and understanding, not by trying to kill people who want to die.
It's a highly original philosophy which deserves commendation, if not elevation to the dizzy heights of MP-hood. Nestled in the album are some of Joe's gems, such as 'Darkest Before The Dawn', 'Where Millionaires And Paupers Are Drinking Side By Side', 'My Rainbow Race', 'Planet For Sale' and 'Paul's Song' - adapted from St Paul's letter to the Corinthians. Never mind the ringing echo, which does get a bit wearing; how about Joe for Prime Minister?

MICK'S QUICKS...
Gwent Valleys band Allan Yn Y Fan welcome two new but very experienced members, Catrin O'Neill from Southern Snowdonia as lead singer and folk fiddler Alan Cooper; singer and fiddler Meriel Field has departed, and the band mark 10 years and five albums with the compilation Cool Calm And Collected (Steam Pie SPCD 075). From the early band's first steps at recording a CD to the assured performance of the Mari Lwyd ritual, this compendium pulls no punches; well excellent!
Mr H wields his electric axe and whips up the crowd with his cigars-and-whisky voice the rousing and quite fabulous anthem 'Wales'. The limited edition three-track EP, which also includes 'Helpless' and 'Drove All Night', doesn't have a catalogue number; but H-ophiles can google the website: www.themusicofmrh.com .
Canada's James Keelaghan celebrates a quarter-century of album recording, song-writing and fabulous performing with a CD and DVD entitled History: The First 25 Years (Borealis BCD222) and it's brim-full of his 18 well-known and well-loved hits such as 'Fires Of Calais', 'Somewhere Ahead', 'Kiri's' Piano' and 'Cold Missouri Waters' - a celebration indeed.
Jimmy Aldridge and Sid Goldsmith are a breath of fresh air, packing 12 well-loved folk harmony songs from all corners of Britain and the USA into Let The Wind Blow High or Low (Fellside FECD 266.) From 'Gaol Song' through Jean Ritchie's 'L&N Don't Stop Here Anymore' to the Frank Mansell and Chris Wood composition 'The Cottager's Reply', banjoist Jimmy and guitarist Sid are ringing the changes on the folk scene's favourites, and full marks to Paul and Adams for giving them the chance to do it.
Brighton alt-folk indie band Moulettes magic up 10 absolutely stunning arrangements on their third album Constellations (NAVIGATOR 090P) with a whirlwind of tumbling female voices, cellos, guitars, bassoons, autoharp and everything that pleases. Vocalists and founder members Hannah Miller and Ruth Skipper (who is interrupting a medical career to promote the record) sing up a storm.
Loch Lomond songwriters and musicians Linsey Aitken and Ken Campbell have released a beautiful gem of an album called Kith And Kin (Bridgegate Music BM006) which includes Linsey's favourite 18th-century 'cello, Lowden guitar, northumbrian pipes and laud. Ken and Linsey's compositions complement the traditional material, with melodeons, fiddle and bouzouki joining in. Definitely a duo to watch.
Leonard Cohen's son, Adam Cohen, is a songwriter and singer of great note - of course, when he has that towering legend's genes coursing through him. Sit, relax and be mesmerised by 11 of the muse's intelligent and fetchingly singable lyrics in We Go Home (Cooking Vinyl COOKCD 594W).
Stupendous fiddler/hurdy-gurdy player Dylan Cairns-Howarth and melodeon wizard Sam Mabbett (from Infinite Cherries, well-known to Tredegar House Folk Festival fans) are members of The National Youth Folklore Troupe of England (WildGoose WGS 405CD), who power into 13 morris tunes, shanties, folk harmonies, hornpipes and dance melodies with gay rumbustious abandon - and go on to prove that folk tradition is pretty cool stuff.
Forget tinselly, greedy commercial Christmas; Vicky Swan and Jonny Dyer have been singing traditional carols for a long time, and A Sound Of Christmas Past (Wetfoot Music WFM 140501) is 14 of their favourites, from 'I Saw Three Ships' through the rare and beautiful 'Essex Wassail' to the 160-year-old 'Jingle Bells', composed by the American James Pierpoint. 'Down In Yon Forest' is medievally, mysteriously symbolic, and the whole package, enhanced by Vicki's luscious nyckelharpa and Johnny's rippling guitar and accordion, is very worthy of a thoughtful gift to the one you love.
Scintillating, rippling acoustic guitar, absolutely beautiful songs, pure, fragile voice - these are the hallmarks of Josienne Clarke and Ben Walker, who mix inspiring written material with proud traditional ware in Fire And Fortune (NAVIGATOR 082). Josienne and Ben set a high standard with the opening track, 'After Me', following up with 'The Month Of January', the Burns song 'My Love Is Like A Red, Red Rose' the well-known 'Green Grow The Laurels' to a not-so-well-known tune, and the knockout title track. Four stars!
The absolutely lovely Police Dog Hogan blaze out of the West Country with a corker of cod country songs with a strong whiff of cajun, combined with a stonking, gobsmacking melee of breathtaking harmonies, fiddle, banjo and accordion, and a rocking rhythm section in Westward Ho! (Major Tom Records). James Studholme leads six superb musicians, plus guest Emily Norris on trumpet; 'Thunderheads' and 'West Country Boy' (rhymed with 'Fowey'!) stand out, and 'A Man Needs A Shed' drives home the male angst.
The Old Roads (COS329 CD) were the scales by which Eastern Mediterranean tunes were constucted, the pilgrimage routes to Santiago de Compostela or the wanderings of minstrels and balladeers. George Spicer and Mark T sing and play smallpipes, cor anglais, bouzouki and darabuka, and their very tasty programme consists of a welter of medieval tunes and songs written by Richard the Lionheart, and nineteenth-century folksongs. Recommended.
Fiddler/hurdy-gurdyist Dylan Cairns-Howarth and melodeon player Sam Mabbett (from Infinite Cherries) are just two of the singers, dancers and musicians who make up The National Youth Folklore Troupe of England; spot the surnames which prove that a sibling must have been influenced by a famous folk parent. NYFTE (Wildgoose Studios WGS405 CD) is 13 shanties, Morris material, dance tunes and folk songs performed with rumbustious enthusiasm and verve - well done, school!
Arooj Aftab was born in Lahore, Pakistan, and moved to the U.S. to study at the Berklee College of Music. She's now based in New York, and her written-and-produced debut album, Bird Under Water (no label or catalogue number) is majestic, timeless and breathtakingly beautiful; her assured voice envelopes boundlessly-rich Asian culture, and American and Asian musicians create shimmering blends of contra-bass, acoustic and electric guitars, accordion and sitar. Highly recommended.
The two songwriting Ians, Bruce and Walker, celebrate their latest partnership with a 12-track CD and a 15-song DVD that captures the exciting essence of banjo, guitar, autoharp and gruff Scottish vocals raised in harmony - great value indeed. Born To Rottenrow (Greentrax CVTRAX 2023) includes a Bruce brother (Fraser) and a Walker wife (Moe) plus several musicians to enhance the arrangements on their crowd-pleasing material.
Copyright © 2015 Mari Arts.
Last modified: 20 September, 2015